Customizable Goals for any metric. Our new data-driven video enables creators to enhance their streams with personalized, dynamic videos.
With this feature, creators can play videos in their stream overlays based on different data points without coding.
For instance, users can create a progress bar for a tipping goal widget and assign a video of a designed progress bar to reflect the goal progress. Similarly, this can be applied to follower count, subscriber count, and other metrics, making streams more interactive and engaging.
How to use the widget?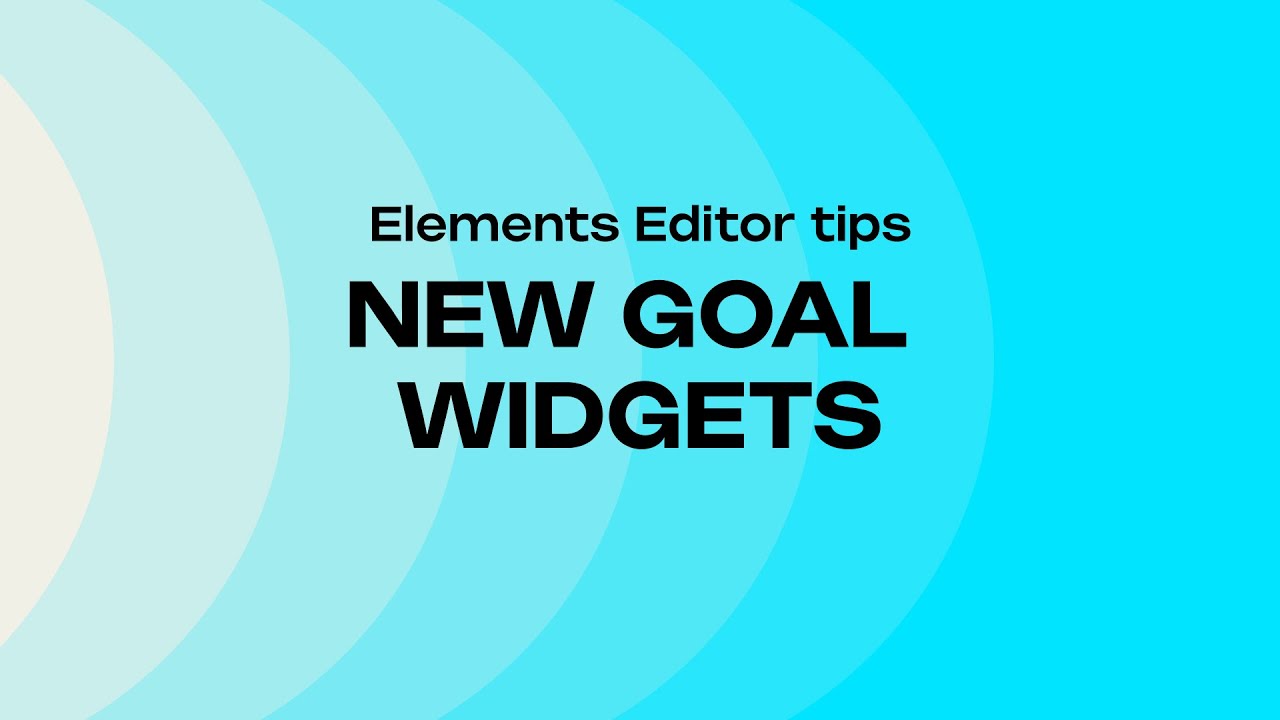 Select the background layer
Select the progress bar video
Notice the playback mode is "Bound" - click on it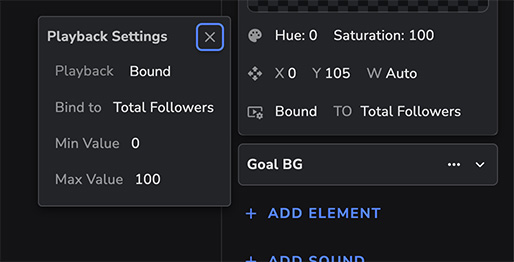 You can change the metric your goal will show by clicking on the "Bind to" property

You can change the "0" point of your goal bar by setting the min value (for example, if you already have 150 followers and you want to start counting from now, set the min value to 150

You change the max value to fit your goal. If you want to reach 250 followers, set it to 250.

Adjust the rest of the on-screen elements by clicking on them and changing their properties. Note that the end goal does not update automatically, so when you set a goal, adjust it accordingly